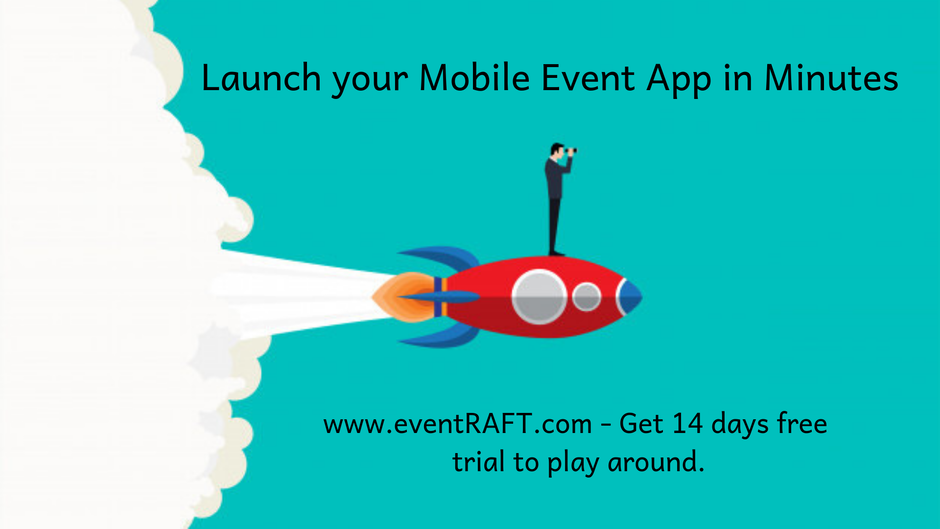 Do you have an awesome event app idea but don't know how to execute it or where to start? Look no further

Millions of conferences, events, meetings, summits happening across the globe. Organisers either want to reach a new audience or better serve their existing customers. However, people are relatively unaware of the steps and process needed to turn their mobile event app idea into reality. Due to lack expertise and information, most of them don't know how to shape their mobile app idea.
eventRAFT have been preparing mobile event app for several conferences, events, meetings, summits and that too in minutes.

Before you quickly go through the steps, there is certainly few things in the bucket list that needs to be addressed first.
How to plan an event? Check out 10 steps of Event Planning with Mobile Event App.

Are you going to use any Event Management Software Tools for Event Planning? If yes, definitely check

33 awesome tools for Event Management.

Is your Event Budget finalized? Need any help to create budget template. Click here to

create free budget.

Are you contemplating on using Mobile Event App for your big day? These

5 reasons will answer your question.

Wanted to know best Event App? Check

10 best Mobile App for Events and Conferences in 2019.

Last but not the least, filter amongst all the event apps, and select the one that saves your pocket. Find out

Best Money saving Mobile App in 2019.
What makes eventRAFT different from other players in the market is: –
Check out 5 simple steps to launch your mobile event app in minutes with eventRAFT.