Why unnecessarily waste money in papers and your valuable time for event when event app can manage everything flawlessly?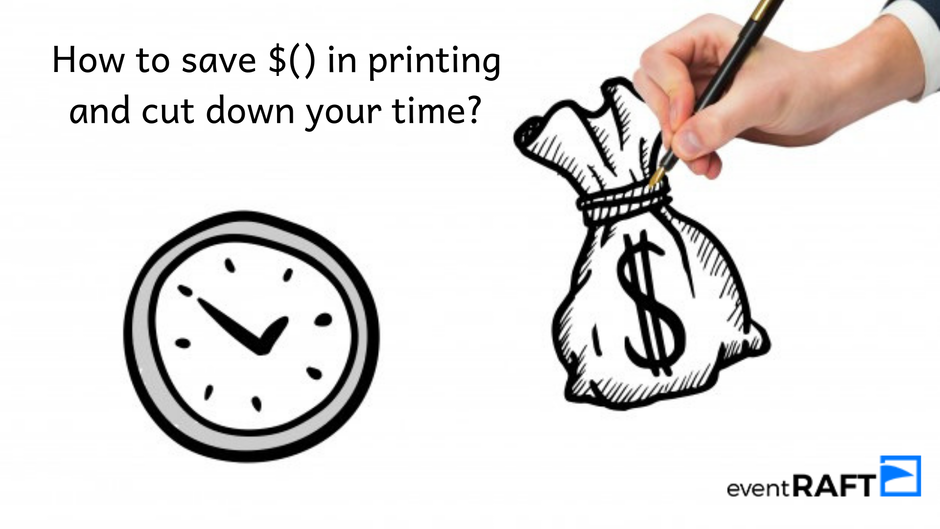 Event organizers have a unique opportunity with an event app to offer attendees an interactive alternative to the program book, and to connect to them in a more direct way.
Deciding to get an event app can be an investment that requires many considerations such as cost, benefits and effectiveness.
Event App is running at breakneck speed. And in order to survive in the market, every company/organizer must leap and bound with the pace of evolved technology.
To check out more, why Event Planners should go for event app read 5 Reasons to use Mobile Event App for your event.
Further more a recent case study also highlights on money saving aspect of using Event App.

Event Apps: – How to save $30K in Printing (CASE STUDY)
This is a case study from Melissa Del Monte, Senior Marketing Associate, and Priscilla Vidal, Product Marketing Manager, Cvent. More information about eventRAFT's blogs.

This case study investigates how the National Association of Stock Plan Professionals achieved 97% engagement with their event app, an increase of 51% over four years. Furthermore, the event eliminated paper and printing to save $30k and 150 staff hours.
You can click the link to get the complete understanding of the case study.
For your quick reference, check out this info graphic that gives you profound insight.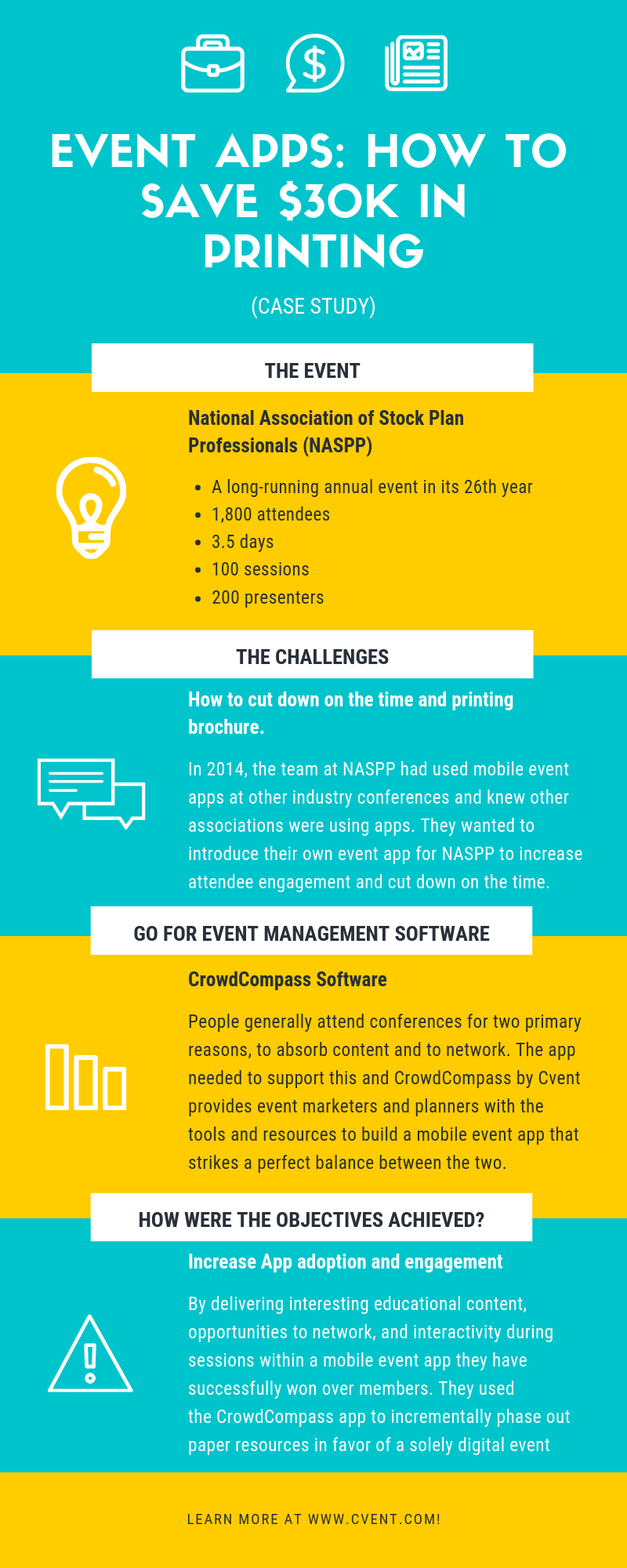 Cvent – The leading Provider of Event Management Software is one the most powerful tool to transform your meetings and events.
NASPP's members use a variety of devices and it was important that members could access their event app on whatever device they are most comfortable. CrowdCompass gave the freedom for access via a web app or a native app.
Now, when the budget for the event is too tight and you want to go for the event mobile app alone for conducting the event seamlessly, go for the best mobile event app in the market.
eventRAFT – a mobile event app builder for Conferences, Events, Meetings, Trade Shows, Seminar, Corporate Events and more.
eventRAFT provides all the basic and superior interfaces. Get a detailed look at the must have feature list here.
What makes eventRAFT different from other players in the market is: –
Check out quickly the pricing details of eventRAFT here.